Back to Wellness & Self Care Learning Pathway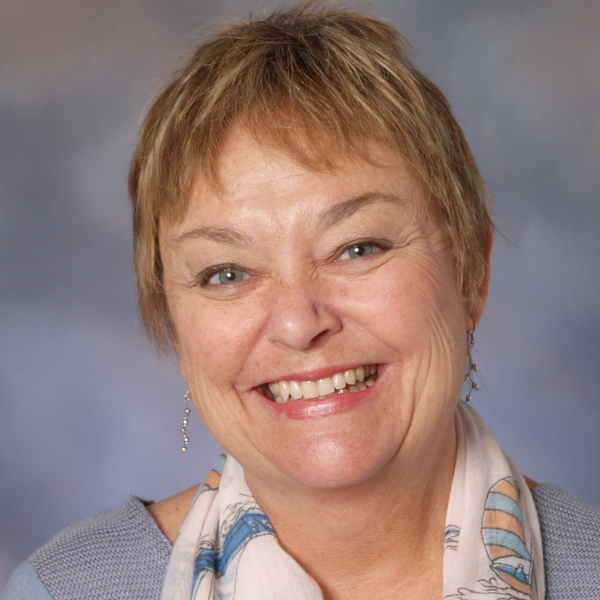 Amy Luskey-Barth
Executive Artistic Director of Theatre on Purpose
Amy Luskey-Barth, MPC
Executive Artistic Director
Amy holds a Masters in Pastoral Counseling from Trinity College of Graduate Studies and a Bachelor of Fine Arts in Drama from USC. A veteran theatre director and teacher whose career spans over thirty years in educational theatre, Amy founded Tri-School Conservatory Theatre for Servite, Connelly, and Rosary High Schools in Southern California and served as Executive Artistic Director from 1989 – 2004 where she directed over 100 productions. Tri-School Theatre was awarded Theatre Program of the Year by the Educational Theatre Association in 1996. Currently Amy is in her tenth year as Artistic Director for the Talon Theatre program at Santa Margarita Catholic High School. She taught in the International Baccalaureate (IB Theatre) program from 2010 - 2016. She chartered and sponsored two Thespian Troupes for Servite and Santa Margarita and received the Honor Troupe Award by the California State Thespians in 2015.
Amy served as Director of Educational Theatre for the Muckenthaler Cultural Center in Fullerton, California for two years where she renovated the amphitheater and established a summer theatre conservatory program for youth and adults.
Other Educational Theatre positions have included Department Chair of Performing Arts at Rosary and Cornelia Connelly High Schools.
Amy served three years as the California State Advocate for the Arts for the Educational Theatre Association and four years on the California State Board of the International Thespian Society. She developed the Playworks Program for emerging young playwrights for the California State Thespians. She is a member of the California Educational Theatre Association (CETA) and the International School Theatre Association (ISTA) and has taken students to the ISTA Festivals in the Czech Republic and in Atlanta, Georgia. Her students have performed main stage at the International Thespian Festival in Lincoln, Nebraska. Amy was the recipient of the University of Notre Dame Great Teacher Award in 1996 and was named one of the Top 25 Teachers in Orange County by OC Parenting Magazine in 2014.
Amy has taught memoir writing for the North Orange County Community College District Continuing Education Program and is currently on the faculty of Community Programs at Cuesta College in San Luis Obispo. She is a certified bereavement facilitator and Pastoral Counselor specializing in writing as a form of healing grief and loss.
She has mentored and coached students for some of the premier college theatre programs and conservatories around the country. Her students have attended NYU, University of Michigan, University of Southern California, UCLA, DePaul, Chapman, Mary Mount Manhattan, UCI, The Atlantic Theatre Company, University of Redlands, Boston Conservatory, and the American Academy of Dramatic Arts.
Amy has a passion for working with students to devise and create original works. Her process-oriented approach is rooted in her educational theatre philosophy of Theatre on Purpose.
Amy bi-locates between San Luis Obispo County and Long Beach, California.