Finding Voice - New Works for Young Theatre Artists of Color
The Educational Theatre Association is committed to a focus on racial equity which includes taking action to address the underrepresentation of BIPOC authors and creators within theatre education. Inspired by the work of the Cincinnati Black Theatre Artists Collective, and their "Monologues for Us By Us" , EdTA proposed a project we are calling "Finding Voice". The Educational Theatre Association was awarded the Ohio Arts Council's an ARI Community Arts Projects grant to complete this work in the spring of 2022, under a project known as "Finding Voice".

"Finding Voice", made possible by a grant from the Ohio Arts Council, and the leadership of theatre artist Candice Handy of the Collective, was a project which commissioned Cincinnati based BIPOC playwrights to author monologues specifically for use by young theatre artists of color. The authors have generously given the rights to EdTA to share these monologues freely with educators for use by theatre students of color in Ohio and beyond.
Please note, these works are the legal intellectual property of the authors, used with their permission and protected under copyright law. Educators who wish to use the works must meet these conditions:
- the author as credited on the monologue must always be cited with full credit given and the note "Published by the Educational Theatre Association"
- the works may only be performed by students identifying as BIPOC
Meet the Authors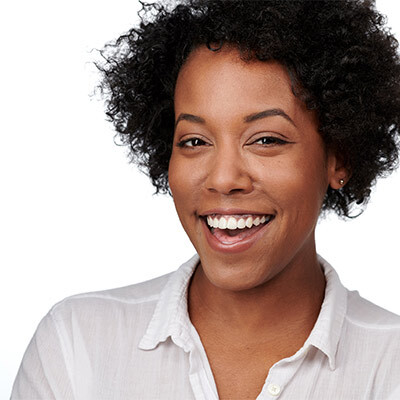 CANDICE HANDY - CREATIVE DIRECTOR
Candice Handy is a Cincinnati, Ohio-based actor who received her Master of Fine Arts from the University of Louisville. She is the Education Director of the Cincinnati Shakespeare Company. Her favorite roles there include Coretta Scott King/Fannie Lou Hamer in All the Way, Malcolm in Macbeth, and Bianca in Othello. Other exciting theatre credits include The Pirates of Penzance at Theatre Monmouth, The Winter's Tale and A Midsummer Night's Dream at the Island Shakespeare Festival, Frankenstein at StageOne Family Theatre, The Tempest at the Notre Dame Shakespeare Festival and The Cake at the Human Race Theatre Company, where Candice now deems one of her theatre homes.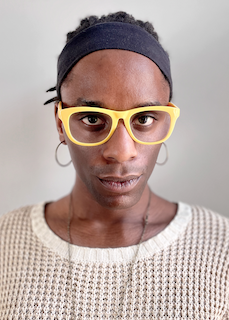 ARIEL MARY ANN - CONTRIBUTING AUTHOR

Ariel Mary Ann is a local theatre artist and native of the Cincinnati area. Since she was a child, Ariel knew she wanted to be a storyteller. After entering college in 2016, Ariel used that opportunity to immerse herself in the world of theatre, from performing in CCM's Transmigration Festival two years in a row, to collaborating with the Know theatre through The One Minute Play Festival as an actor and playwright. Her work often explores issues of racism, gender, and what it means to be truly vulnerable.
As a Black, queer, trans theatre artist, Ariel's mission is to provide a space for those who've been pushed to the margins by society at large. She believes that theatre can be used for change and is excited to be collaborating with EdTA as a playwright for Finding Voice."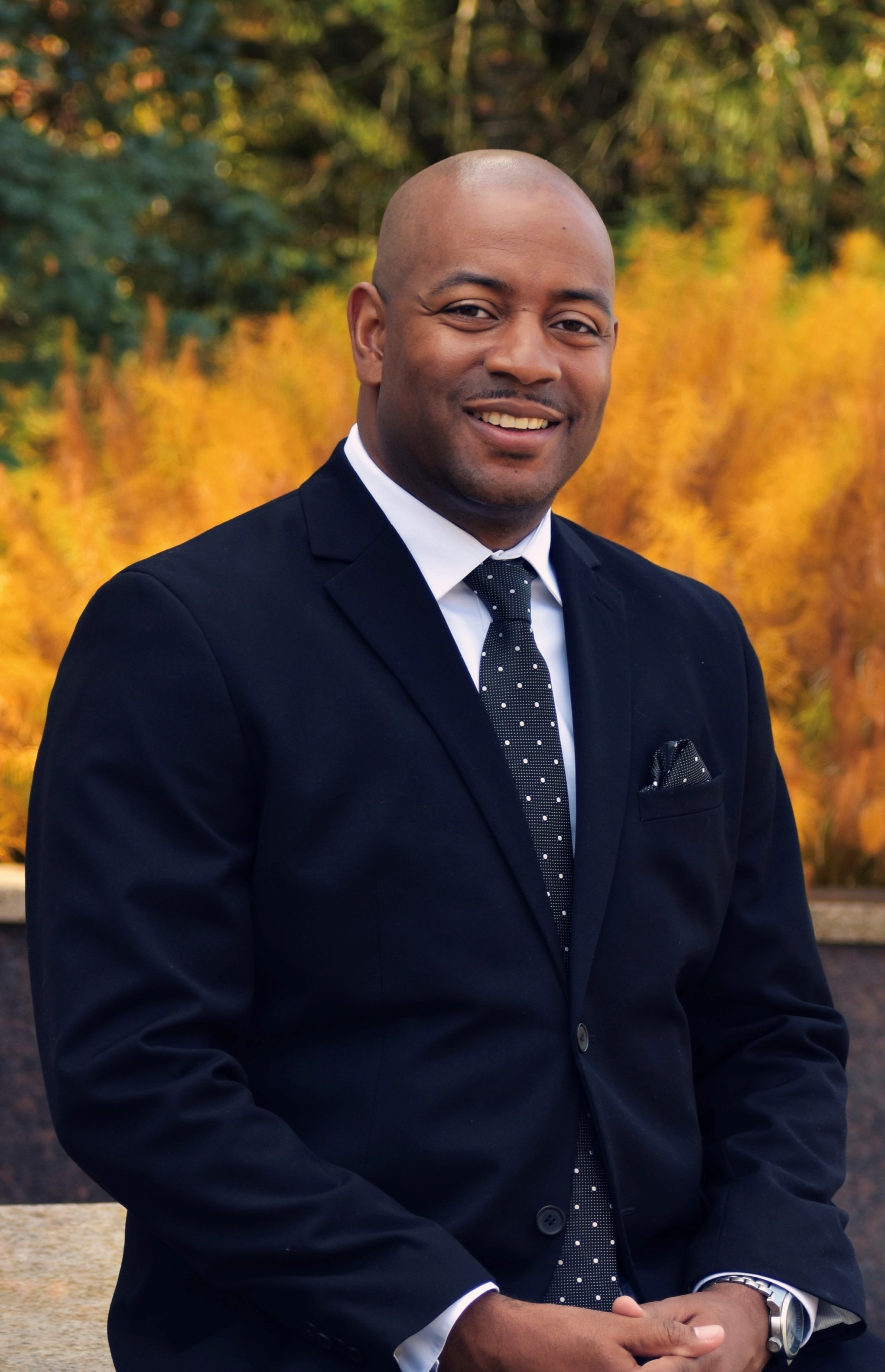 DEREK SNOW - CONTRIBUTING AUTHOR

Derek Snow has been active in the Cincinnati theatre community as an actor, writer and director for over 35 years. A graduate of the School for Creative and Performing Arts, Derek then continued his education in NYC before returning after graduation to teach inner-city youth dramatic arts in the public school system. He has been with the popular physical theatre group Performance Gallery for the past 18 years. His written work has been produced in Atlanta, New Jersey and Sydney, Australia. He recently had his latest short play, "Wind Kill Factor", read for a sold-out audience at Ensemble Theatre Cincinnati, and created his own entity, Missing Front Plate Productions to address the lack of BIPOC work in theatres nationwide.
TORIE WIGGINS - CONTRIBUTING AUTHOR

Torie Wiggins is a graduate of the University of Cincinnati College-Conservatory of Music with a BFA in Dramatic Performance and has been performing professionally for over 15 years. She has co-adapted and performed a one woman show, Your Negro Tour Guide, at various venues across the country. Her film work includes A Christmas Melody, starring and directed by Mariah Carey; The Old Man and the Gun with Robert Redford and Danny Glover and Extremely Wicked, Shockingly Evil and Vile starring Zac Efron. She has performed with many local theatres, appearing on the stages at Know Theatre of Cincinnati, Ensemble Theatre Cincinnati, Human Race Theatre Co., Cincinnati Shakespeare Co., and Cincinnati Playhouse in the Park. She has also worked with WAMTheatre in The Berkshires and The Resident Acting Co. in New York City. Her directing credits include We Are Proud to Present…and Good Kids at Miami University Department of Theatre, Dreamgirls and Proof at The Carnegie Theater, I Shall Not Be Moved at Ensemble Theatre Cincinnati, and Blues for an Alabama Sky at Falcon Theatre. She is also an accomplished voiceover artist, having lent her voice to multiple commercials, audiobooks and other projects. After being commissioned for smaller projects, her first play, See Me, was selected to be a part of Ensemble Theatre Cincinnati's 10 Minute Connections where local playwrights were asked to write pieces with the theme of justice. Torie has taught a variety of theatre classes as a Visiting Instructor at Miami University, as well as University of Cincinnati and Xavier University. She recently launched her company, WellArts Cincinnati, which offers coaching, classes and workshops in various fields of the arts centered around wellness for the performer. She has presented many workshops for conferences and symposiums, most recent being a workshop entitled "The Well-Fed Artist and The Art of the Healthy Hustle."
Download the Monologues

Subscribe via RSS
The monologues in this collection are being published by special permission of the authors, on the condition that their use be limited to students of color.
"Liked"

It's not so easy to figure out what to do when your picture gets "liked" by the boy you have a crush on.

I Have a Tattoo

Thirteen year old Nate just got a tattoo, but he didn't get it to impress his friends, he did it to impress his Dad, and the reasons are complicated.

Through the Stars and into the Cosmos

Feeling at home in your body isn't easy when you are seventeen, dealing with the challenges of gender identity, and figuring out who you are.

Algo Rhythm

Niecy is mid teens, a quiet girl, who is totally not addicted to worrying about what happens on social media. So what is she doing on her phone in the middle of the night?

Akeem

Akeem, a quiet studious boy, expresses his frustration at being forced to hide how good he is at math.

The Pop Off

A new bathing suit brings up issues of body image and self love for a young woman at odds with her mother over her weight. Author's Note: The actor playing this character must not be a thin individual.

Click Click Click

PowerPoints, models and group dynamics collide as a young girl begins to learn about her strengths.

Semi-Flammable

Pharaoh was named by his father, who wanted his son to have a strong name, but one intense day, Pharaoh's name gets him into trouble.

Kaitlyn

Kaitlyn rebels against her father who has kept her from knowing her dead mother's family.

The Secret

Jon shares his secret with his best friend Joelle- his Dad has been in prison for the past two years, and he's finally opening up about it.

Disney is Cancelled

A family trip to Disney helps Reneaa think through her beliefs on women, power and the popular culture.

Name in the Program

Gemma, a trans teen, comes to her drama teacher with a problem- she needs to have her name listed as Bobby in the program.

Makeup

Wearing makeup is fun...right?

#TwitterIsOverParty

A teen starts out sharing frustration with nastiness on social media but the conversation goes deeper.

Darnyelle

Darnyelle is out on the street begging from strangers, but it's not clear why.

Manning Up

A young man strives to learn how to deal with his feelings.

Sea Floor Turquoise

Karimah, seventeen, spiritual and inspiring, embraces all of the joys of being black.

Gagging for the Good Judys

This teen is all about living well when your big, beautiful, queer personality is trapped in a small town.

MooLahDoe

A young girl's perceived identity drives her into a fight.

Marcus

Marcus confronts his tormentor in a Shakespeare like speech with a contemporary twist.
| Access Date | Quiz Result | Score | Actions |
| --- | --- | --- | --- |
Full Site Search
Membership Benefits
Join EdTA for full access to our professional development and standards-based teaching resources, including:
300+ lesson plans
Click to Teach online lessons
K-12 curriculum
Webinars
And more!