About the Work
"Behind the Scenes" was a project funded in part by a grant from the National Endowment for the Arts, as a scalable project intended to support an understanding of technical theatre and its associated career opportunities for Baltimore-area middle school students and an awareness of teaching as a viable career path for pre-service college students of color. As a part of the pilot, the chosen schools received iPads equipped with apps such as Garage Band, iMovie, etc. that allowed the students to create virtual design projects in lighting, sound, set and costumes and complete internet research without needing access to a computer lab.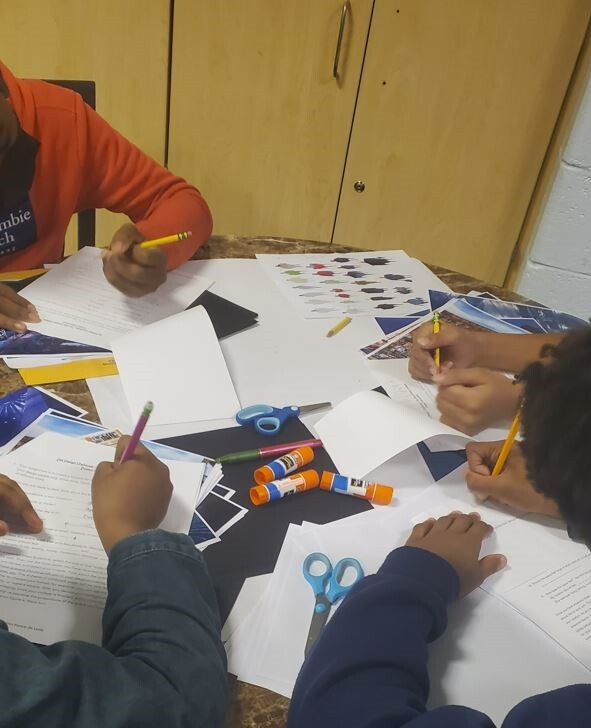 The project paired pre-service theatre and education students from Morgan State University, an historically black college, with teaching artists of color, to create and implement a replicable standards-based technical theatre curriculum addressing lighting, sound, sets, and costumes. The curriculum focused on teaching the designer's process Read, Research, Plan, Design.

Professional designers created scenic, set, sound and costume design challenges for the students to complete.

Here a group reads and researches the play in preparation for their scenic design challenge- create a mood board representing your ideas about the set for a given scene.

Thanks in part to the NEA, EdTA was able to field test and publish the final curriculum, making "Behind the Scenes" both a valuable scalable project AND a detailed technical theatre curriculum focused on design, published in August of 2022 and downloadable for educators everywhere from this page. The work continues with a planned second pilot in rural schools in Fall of 2022 to refine and flush out the curriculum even further.

"Behind the Scenes" Curriculum
Including detailed lesson plans, handouts, and design modules, as well as an optional pre and post test. Download and be inspired!
Behind the Scenes is now undergoing a second pilot in rural schools, so be sure to bookmark this space to check for refinements in 2023.

Subscribe via RSS
The following technical theatre curriculum was created in partnership with the Baltimore City Schools, pre-service educators from Morgan State University and a cadre of Baltimore area designers from the vibrant Baltimore/Washington theatre scene.
Making it Possible: The Designers & Staff
COSTUME DESIGNER
Sharlene Michelle Clinton is a writer, singer-actor, dancer, costume designer and make-up artist. Sharlene has worked as the Costume Designer for several productions for the Fine and Performing Arts Department of Morgan State University, Coppin Repertory Theatre, Fells Point Corner Theatre, The Strand Theatre, Single Carrot Theatre and other local theatres in the Baltimore Area; There was a Boy, The Bluest Eye, Crowns, Broke-ology, Jitney, Reparations, The Color Purple, For Colored Girls Who Have Considered Suicide When the Rainbow is Enuf, In the Blood and Sojourners to name a few. She is also a professional Make-up Artist. Sharlene has performed in the Opera Company of Philadelphia's premiere of Margaret Garner and 2007 production of Porgy and Bess and graced the stage in Theatre Morgan's production of The Wiz, Raisin, as Lena Younger, Black Nativity and the one-woman show, Big Momma an Em. She is also a member of the Carter Legacy Singers.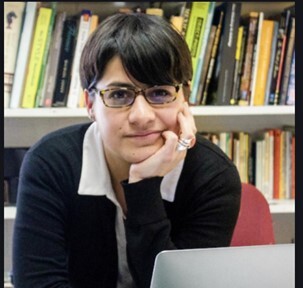 SCENIC DESIGNER

Milagros Ponce de León is an Associate Professor of Scenic Design and Head of the B.F.A. Program in Theatre Design & Technology in the School of Theatre at Penn State University. She studied drawing and painting at Pontifical Catholic University of Peru and holds MFA degrees in both studio arts and scenic design from The University of Maryland at College Park. Her areas of specialization include scenic design, 3D drafting, scene painting, and rendering for the theatre. Recent design credits in the Washington, D.C. area include scenic designs for Detroit'67 at Signature Theatre; Silent Sky, Into the Woods, Jefferson's Garden, and Ragtime at Ford's Theatre; Life is a Dream at Gala Hispanic Theatre; and Miss you Like Hell, Matilda, and In the Heights at Olney Theatre Center. Additional credits include scenic designs for Ensemble Studio Theatre in NYC, Children's Theatre of Charlotte in NC, and Catalyst Theatre, Everyman Theatre, Imagination Stage, The John F. Kennedy Center for the Performing Arts, Metro Stage, National Players, Opera Vivente, Round House Theatre, Theatre Alliance, and Studio Theatre 2nd Stage in the Baltimore-Washington, D.C. area. Upcoming projects include sets for Everyman Theatre, Round House Theatre, Olney Theatre Center, and Ford's Theatre. Milagros has received five Helen Hayes Nominations for Outstanding Scenic Design in the Washington, D.C. area. She is a member of United Scenic Artists, Local-829, and an Associate Artist at Ford's Theatre.

LIGHTING DESIGNER

Jessica Winfield is a lighting designer, theatre electrician, and an AEA stage manager. Jes found her passion for technical theatre while studying at Morgan State University. Because she is eclectic and likes to delve into many things, she focused on the three areas that fit her talents and interest the most; lighting design for creativity and the diversity of that art discipline, theatre electrics for the technical knowledge of the instruments she was using in her designs, and Stage Management because she loves operations, being a liaison between different departments, and making things flow seamlessly. Jess designed the lights for several shows while at Morgan State and continued doing design for professional theatres and festivals such as MetroStage and the DC Fringe Show as well as designing for church events, schools, weddings, corporate events, and video production. The one thing Jess loves about lighting and every aspect of theatre is that it allows you to showcase your skills in multiple areas that might not even seem theatre-related at all and she is pleased where her studies continue to lead her in life.
SOUND DESIGNER

T. Keyinta Boyd brings 15 plus years professional experience in the areas of technical theatre, youth development and arts administration. She has worked with organizations in roles of varying degrees from Apprentice to Stage Manager, Sound Designer, Mentor, Teacher, Director, Community Programs Coordinator, and Education Coordinator. Having the opportunity to have served the arts community in all levels of organizational structure has afforded her the talent to design for all grade levels throughout Baltimore City Public Schools, the Youth Art Institute at Morgan State University, the Baltimore Office of Promotion and the Arts, Unchained Talent, Leaders of Tomorrow Youth Center and Unchained Talent. Obtaining a B.A. in Theatre from Morgan State University, using the arts to inspire and transform her own life, she unequivocally knows how the arts can empower people to GROW and CREATE a world that fosters positive relationships of self and community; thereby, exemplifying "all the world's a stage".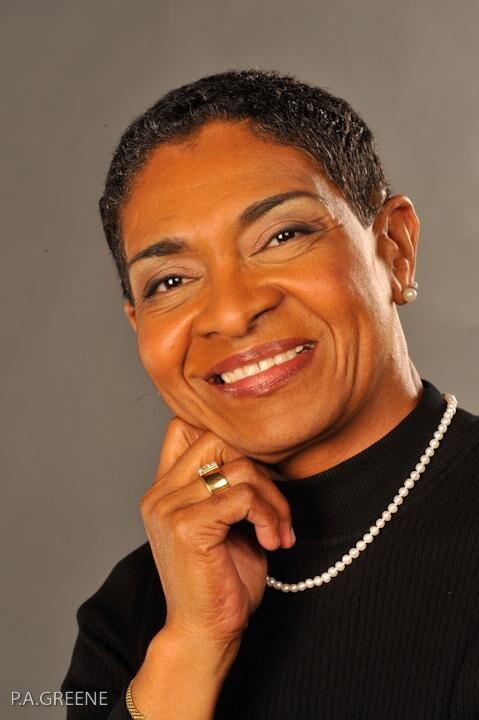 PROJECT MANAGER

Cheryl J. Williams is an educator and technical theatre professional from the Baltimore area. She is the founder of CJ Williams Consultants. Cheryl has been a professor of theatre for over 25 years, having taught a wide range of theatre courses, at various universities to include: Morgan State; University of Maryland, College Park and Baltimore County; Old Dominion University, Virginia Union University and the University of Ghana (West Africa). She also teaches the Metaphysical Interpretation of the Bible and World Religion for the Johnnie Colemon Theological Seminary. In addition to teaching Cheryl's professional work includes teaching artist, director, lighting & sound designer, production/stage manager, workshop leader, motivational speaker, and videographer.
Sample Student Production Team Presentation (Highlights)
Project Manager Reflection
Research, Read and Plan: Script Analysis & Mood Board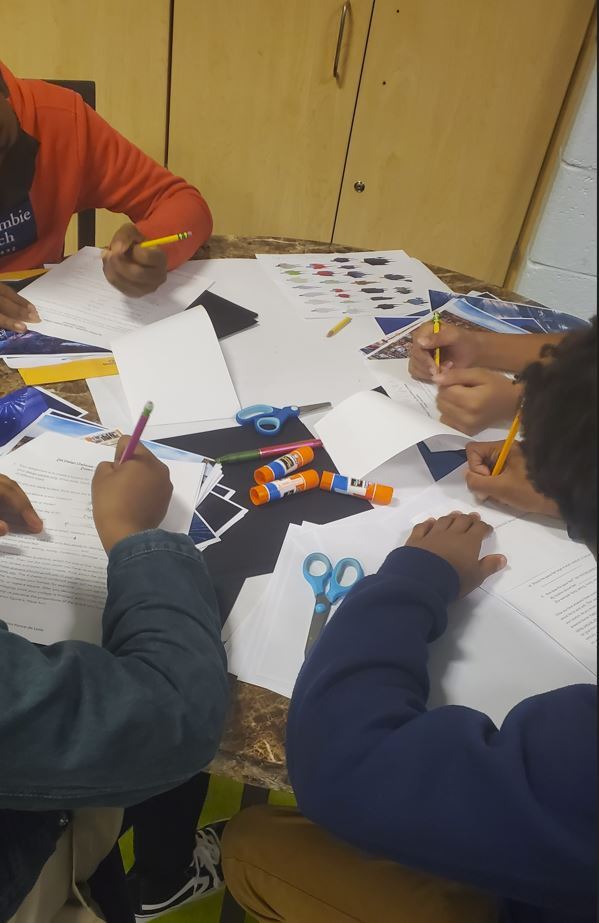 Design! (Student Set Design for the Scarecrow Scene)
Present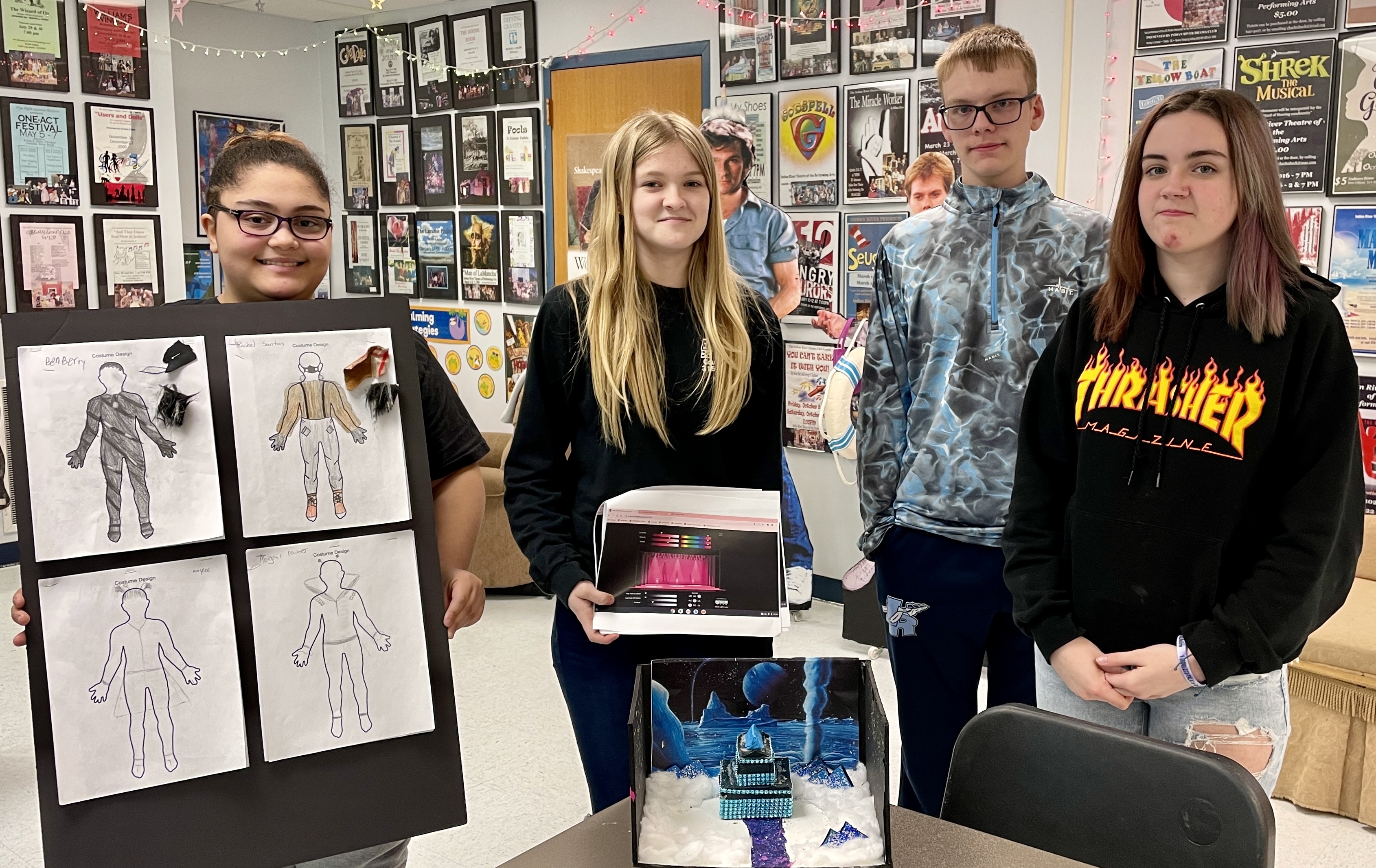 | Access Date | Quiz Result | Score | Actions |
| --- | --- | --- | --- |
Full Site Search
Membership Benefits
Join EdTA for full access to our professional development and standards-based teaching resources, including:
300+ lesson plans
Click to Teach online lessons
K-12 curriculum
Webinars
And more!