Back to Diversity, Equity, and Inclusion Learning Pathway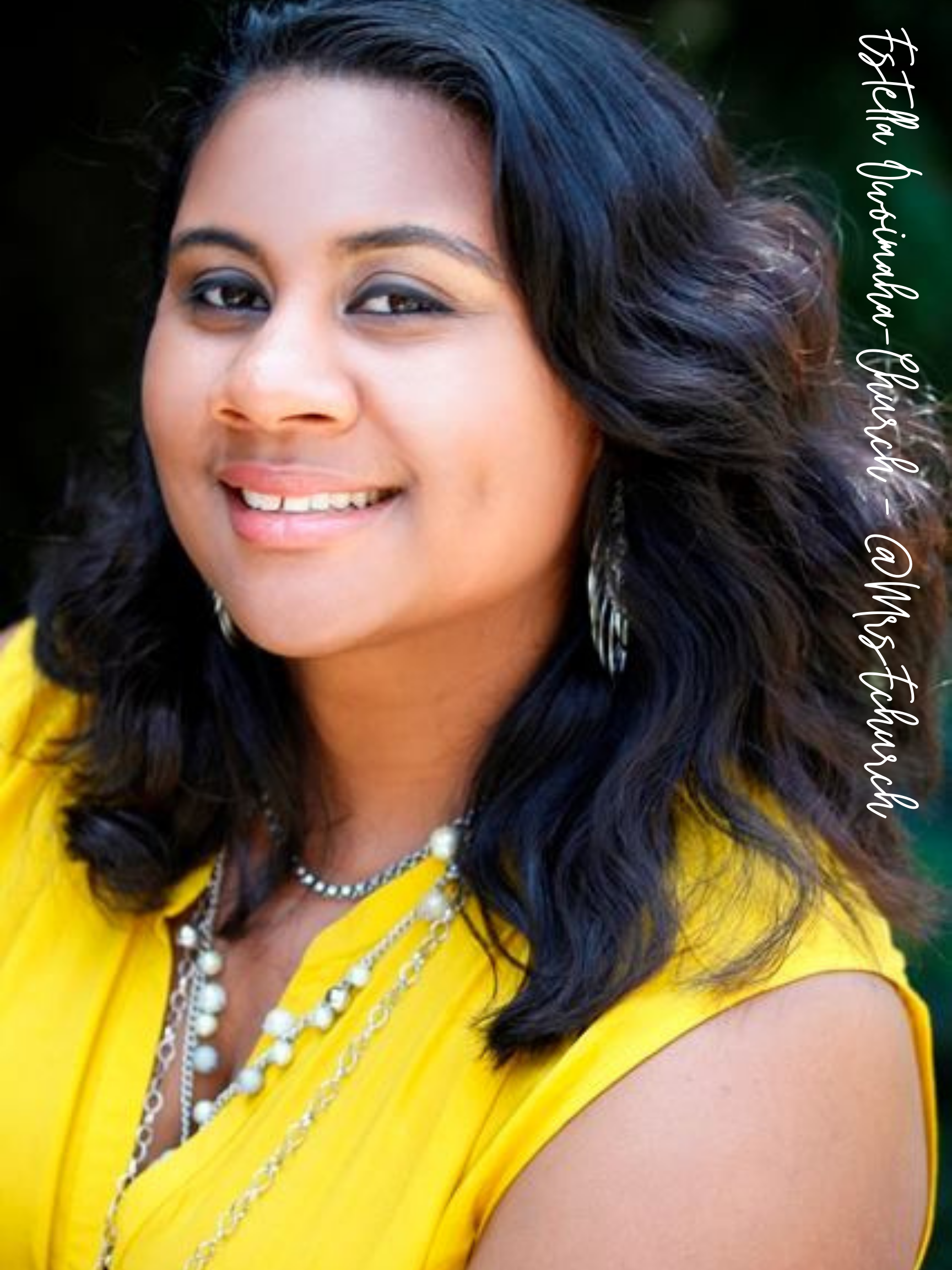 Estella Owoimaha-Church
As a first-generation American of Samoan and Nigerian descent, Estella recognizes how privileged she is to hold space among communities of international educators and across academia. Born and raised in South Los Angeles, she serves in her hometown as a secondary theatre teacher. Estella is heavily engaged within her union at the local, state, and national level. She is the current SoCal regional director of the National Education Association's (NEA) Asian & Pacific Islander Caucus (APIC) and was recently appointed to serve as chair of California Teacher Association's (CTA) Racial Equity Steering Committee as well as the Racial & Social Justice Advisory Committee. Estella also represents her local union, United Teachers of Los Angeles, as an elected delegate to the CTA state council and governing body.
Estella holds an M.A. in Education: Language Arts & Literacy from Loyola Marymount University and a B.A. in African-American Studies: Urban Education from California State University, Northridge. She holds a Secondary Credential in English as well as a Career Technical Education Credential in Arts, Media, and Entertainment. Estella teaches theatre in Los Angeles, helping youth to employ performing arts as a community service tool. Mrs. Church is an education consultant, as well as a curriculum and pathway specialist.
Estella began working in professional and community theatre at age 12, continued through high school and on to college. She is most comfortable in a tech booth, mid-performance, calling a show. With her experience as an educator and theatre creative, she has founded a non-profit, Education Ensemble which is dedicated to cultivating inclusive, creative spaces for youth by fostering community and utilizing art as a form of direct-action. She also serves on the board of the Drama Teacher's Association of Southern California as Registrar and Co-Chair of the Diversity, Equity, and Inclusion committee.
Though in the classroom full time, Estella remains active with several community organizations, including Robert F. Kennedy Human Rights, helping to train teachers in human rights and social justice education. Estella is the Director of the Media Done Responsibly School of Media Literacy Education, providing accessible and equitable media literacy, anti-racist technology, and digital citizenship training and advocacy tools for schools and agencies in the media and technology sector.
In 2017, Estella Owoimaha-Church was named a finalist for the Global Teacher Prize, now hailed as the Nobel for educators. In 2018, CTA presented her with the Human Rights & Equity Award for Peace & Justice for international service on the Sustainable Development Goals (SDG). Estella has been invited to speak around the world on pressing education matters, including the Vatican, Dubai, Brussels, and across the United States. She faced Betsy DeVos when students' civil rights were under attack, helped launch several schools across Africa, and continues to develop local initiatives. Mrs. Church works to ensure marginalized youth everywhere have access to quality education with a focus on the arts and social justice. www.estellachurch.com