Thespy Adjudicator Training Model
Recorded On: 09/08/2023
Register

Non-member - Free!
Thespian Troupe Director - Free!
Junior Thespian Troupe Director - Free!
Thespian - Free!
Professional Member - Free!
EDTA Staff - Free!
This Thespy Adjudication Course has been designed for training adjudicators who will be viewing and scoring student work as a part of the EdTA Thespy program.
The course provides an overview of scoring student work using a rubric, then demonstrates how to use these skills with the rubrics for Thespy events. The learner should download and save or print the exemplar rubrics found in the "Handouts" tab of this course to use while moving through the course modules. Upon completion of the training, the user may print a certificate as proof of training which may be presented if required for either Thespy adjudication at the International Thespian Festival or for Thespy adjudication at a Chapter qualifying event.
NOTE: Online adjudicator training should be combined with an in-person practice session to allow the adjudicators to deeply understand how to apply the rubric and come to a common agreement on the meaning of each descriptor. This process is called "norming".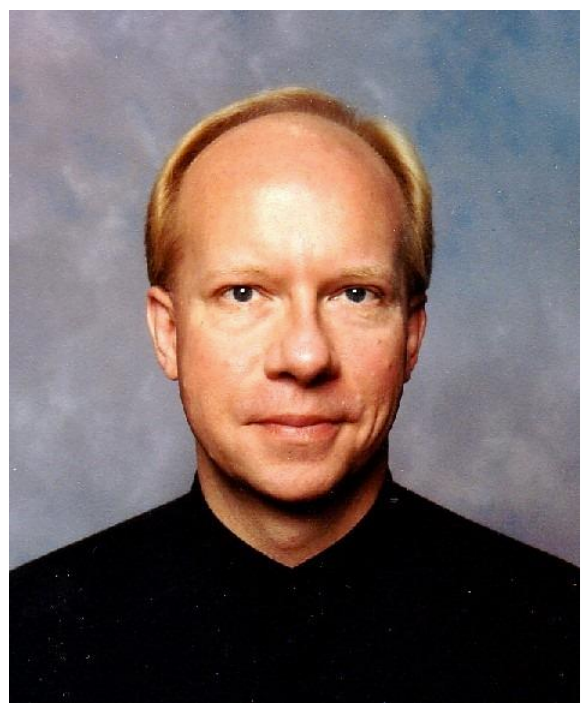 Ken Bolinsky
Arts Curriculum and Assessment Consultant
Ken Bolinsky holds an MFA in Directing from Syracuse University and is a licensed arts educator who taught theatre on both the secondary and post-secondary levels for more than twenty years. As an educational consultant he's worked with national, regional, state and local educational and arts organizations to develop standards-based curricula, instructional formats and assessment methodologies in the arts, and served fourteen years as State Coordinator of the NEA's Poetry Out Loud initiative for the Mississippi Arts Council.
Ken is also a stage director with seventy-seven productions under his belt, covering the gamut of educational, community, and professional theatre. With credits ranging from New York's Off-Broadway to Chicago's Off-Loop, he is a member of two theatrical Unions: Stage Directors & Choreographers Society and Actors' Equity Association.
$i++ ?>
Key:

Complete

Next

Failed

Available

Locked
Recorded 07/19/2023 | 5 minutes
Recorded 07/19/2023 | 5 minutes
Learn about best practice for scoring student work with a rubric.
10 Questions | 5 attempts | 36/40 points to pass
10 Questions | 5 attempts | 36/40 points to pass
Section Quiz: Scoring
Superior Performance - Raghavan
Select the "View On-Demand Recording" button to begin.
Select the "View On-Demand Recording" button to begin.
View the following Thespy performance from 2018, which scored Superior at the International Thespian Festival in that year. Please note that this was prior to our rebranding and renaming of the IE events. Although the score and adjudicator's comments will help you, please make your own decision about the score for this student's work by looking at the Solo Acting rules and the solo acting rubric found in the handouts. Remember to begin by considering the "Excellent" criteria level and determining if you agree that you should move up to Superior.
Answer these two questions to score.
2 Questions
2 Questions
Using the rubric for solo acting performance, please give this student a score.
Share your score with other adjudicators.
Make 1 discussion post to continue.
Make 1 discussion post to continue.
In high stakes adjudication settings, adjudicators are given time to practice adjudicating example student performances with the rubrics that will be used in the actual adjudication setting. Adjudicators score these examples, and then share and discuss their scores and explain their decisions. They are encouraged to dive deeply into the rubric during the sharing. This exercise allows adjudicators to come to agreement on alignment between the scoring criteria in the rubric and what they are seeing in student performances, and to reach a shared understanding of the rubric. This process is called "norming" the adjudicators. "Norming" aligns expectations to a commonly shared "norm" and understanding, and leads to better inter-rater reliability. In this exercise you will be asked to share the score you assigned the student work, and an explanation of your reasoning. Look to your comments for help. Once you have done your discussion post you will have access to view any other posts from other adjudicators in this training, simulating a "norming" experience. If there are no responses, stop back, some are coming! As you read the responses from other adjudicators, think about how you scored the student, has anything shifted in your thoughts?
Thespy Adjudicator Training Certificate
1.00 contact hour | Certificate available
1.00 contact hour | Certificate available
This certificate certifies that the bearer has completed Thespy adjudicator training videos as modeled by Washington State East Troupe.
Technical Theatre Module - See Also Technical Theatre Course
Recorded 09/08/2023 | 7 minutes
Recorded 09/08/2023 | 7 minutes
This training module reviews the criteria of the technical theatre Thespy rubrics and offers helpful tips for scoring from experienced technical theatre adjudicators. It may be useful to download the Thespy guide found in the handouts for reference as you watch this module. It is an optional view for those scoring performance Thespys. THOSE SCORING TECHNICAL THEATRE THESPYS SHOULD TAKE THE TECHNICAL THEATRE ADJUDICATOR TRAINING COURSE AT https://learn.schooltheatre.org/products/technical-theatre-thespy-adjudicator-training-model
Open Water Adjudication Tool
Select the "View On-Demand Recording" button to begin.
Select the "View On-Demand Recording" button to begin.
Open Water is a software which embeds the Thespy rubrics in an online platform used for scoring Thespy performances. Any adjudicator who will be scoring at the International Thespian Festival will be required to use Open Water. This brief tutorial for adjudicators walks through how to use the tool.
| Access Date | Quiz Result | Score | Actions |
| --- | --- | --- | --- |